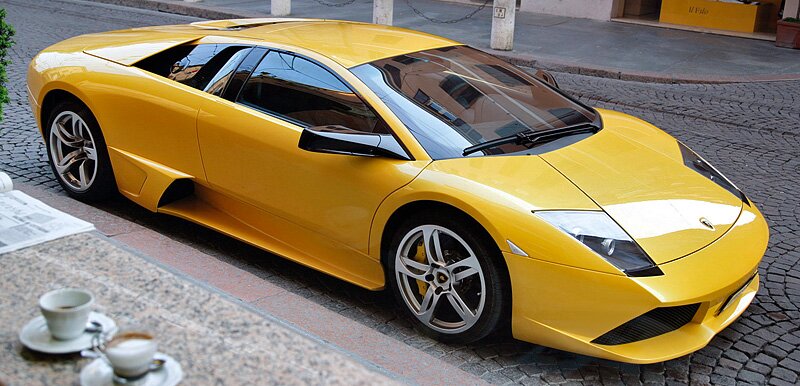 The new modification of the Italian supercar Murcielago, acquired engine with increased power by 60 horses. Set high, extreme carboxylic ceramic brake discs. Styling, redesigned in a more aggressive manner, with wide air intakes and huge exhaust pipe behind.
Price 500,000 $ 385,000 & euro;
16.5 mln. Rubles
The maximum speed of 340 km/h
211 mph
Acceleration to 100 km/h 3.4 seconds
Engine output 640 liters. a.
471 kW, 660 N/m at 6000 rev/min.
The specific power of 384 liters. a./m
2.6 kg per 1 liter. a.
The amount and type of engine 6496 cc
6.5 litre V12
Vehicle weight 1665 kg
Drive AWD power 99 liters per liter. p.